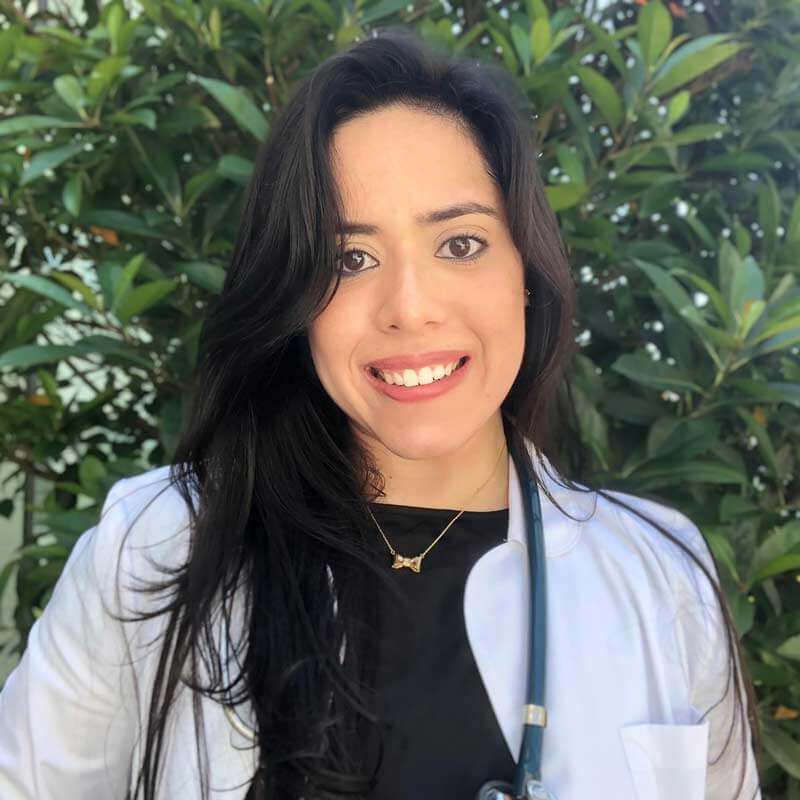 Dr. Alanna Acevedo Negron
Dr. Acevedo was born and raised on the island of Puerto Rico. From an early age, her love for animals and nature was highly noticeable. During her formative years, she took care of several household pets, such as rabbits, turtles, guinea pigs, fish tanks, birds, and the family dog, a Miniature Schnauzer.
Dr. Acevedo has a double major in Integrative Biology and Veterinary Technology at the University of Puerto Rico. In January 2021, she completed her Doctorate in Veterinary Medicine from the Ross University School of Veterinary Medicine, earning the highest honors. She finished her fourth year of clinical rotations at the University of Tennessee College of Veterinary Medicine.
During her time at veterinary school, Dr. Acevedo met her most loyal companion. After taking care of her for two years, she officially adopted Caramel, a fluffy, joyful mix breed dog. Currently, Dr. Acevedo and Caramel are enjoying the sunny weather since they arrived in Florida.
Dr. Acevedo has a particular interest in exotic pets including birds, small mammals, reptiles, and fish. She is also interested in internal medicine, ultrasound, radiology, and preventive care.
During her free time, Dr. Acevedo takes pleasure in spending time with Caramel, her family, and her friends. Some of her hobbies include traveling, photography, and reading novels.
Dr. Acevedo is looking forward to meeting you all at Atlas Pet Clinic.