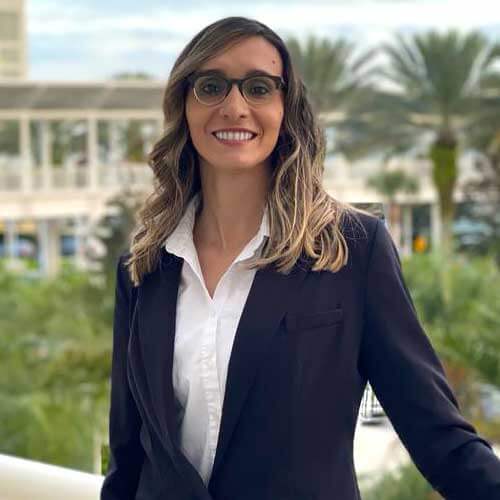 Dr. Luz Rodriguez
Dr. Rodriguez was born and raised on the beautiful island of Puerto Rico where her love and passion of animals began early in her life. Her childhood was surrounded by a variety of animals from rabbits and chicken to cats and dogs, small ruminants, and turtles.
She obtained her bachelor's degree in Veterinary Technologist at the University of Puerto Rico, Medical Science Campus. After being a Veterinary Technologist for three years she decided to pursue her dream and studied at Ross University School of Veterinary Medicine where she graduated with Summa Cum Laude. While she was studying at Ross University, she obtained multiple academic achievement awards and multiple scholarships. She completed her clinical year at the University of Florida College of Veterinary Medicine. In 2019 she received the AAHA Award for Proficiency in Primary Care for her outstanding care at an AAHA accredited hospital.
She believes that pet owner education is one of the most important aspects of preventive care. She has an interest in internal medicine, surgery, preventive care, ultrasound, and dentistry. In her free time, she enjoys visiting local parks with her family, doing yoga, and going to the gym. She has three furry daughters: a chihuahua, a chipoo, and a mixed breed dog…. and she is looking forward to expanding her family (cows, small ruminants, cats).